Order your copy today!
Price: $14, ISBN: 9780982689806.
About the book Papers for the Suppression of Reality is a short story collection published in 2011 that borrows characters from stories by Jorge Luis Borges, and recontextualizes them in modern-day Berkeley, California.
Background: In the great tradition of Jorge Luis Borges's Crónicas de Bustos Domecq, Mad Magazine, The Onion's In The Know with Clifford Banes, Army Man, Might Magazine, Yeti Researcher, and The Neal Pollack Anthology of American Literature, comes a work of metafiction that's so visionary, so revolutionary, that it's trite. Papers for the Suppression of Reality is a work of academic humor that's billed as the English translation of Jacques Reboul's non-existent surrealist journal Feuilles pour la suppression de la realité.
Additional background: Argentinian author Jorge Luis Borges wrote fake book reviews of books that didn't exist. Matt Werner teamed up with the brilliant, though embattled, yet-to-be-tenured Dr. Shaka Freeman to write one of the fake books referenced in Borges's "Pierre Menard, Author of the Quixote." The Jorge Luis Borges Ultra-Secret Society is proud to present this title for the first time in English.
Critical reception: Excoriated by Borges scholars for its pseudo-historicism, anachronisms, and substandard grammar, Papers for the Suppression of Reality has been called "The worst book ever written on Jorge Luis Borges."
What you get: Printed in California on 100% cotton archival paper with the world's largest Jorge Luis Borges-themed crossword puzzle in the back. Special editions also feature a large-scale reproduction of a 1952 fold-out map of Buenos Aires. Hand-bound and individually numbered by the authors.
The book is available for purchase at:
Physical locations:
About the Authors
Matt Werner
Matt fell in love with books as an undergraduate working for Inter-library Loan at the University of California, Berkeley. There, he drove a golf cart between the 33 campus libraries, checking out books and copying materials for professors. Matt also worked at the Bancroft Library and the Center for Latin American Studies at UC Berkeley.
A seasoned copy editor and fact checker, Matt worked at Pearson and has edited titles later published by Vintage and Houghton Mifflin. Matt also interned and volunteered at McSweeney's Publishing for five years, working on over 30 publications, including the infamous McSweeney's Issue 17.
Matt's writing has been published in McSweeney's, Konch Magazine, the Berkeley Poetry Review, and the San Francisco Regional Mensa Intelligencer. He won a Hill-Shumate Book Collecting Prize for his collection on "Jorge Luis Borges and the McSweeney's School," and a Summer Undergraduate Research Fellowship at Berkeley for his research on Borges. Matt was honorable mention for the 2007 Stronach Prize for his research in Argentina.
He graduated Phi Beta Kappa with Highest Honors in English from UC Berkeley and earned his Master's in English from the University of Edinburgh on scholarship from the English-Speaking Union of San Francisco and the Anglo-California Foundation. Matt currently works at Google as a technical writer.
Dr. Shaka Freeman
Dr. Shaka Freeman is an assistant professor at UC Berkeley. He wrote his award-winning dissertation on the Hyphy Movement under the late Edward Said at Columbia. His forthcoming memoir is Pedagogy of the Oppressor: My Struggle and Triumph Over UC's Mendacious Plagiarism Charges. He asserts his moral right to Papers for the Suppression of Reality.
Book Tour Dates
Book Extras!
Crossword Puzzle by Matt Werner, grid by Tyler Hinman (PDF download)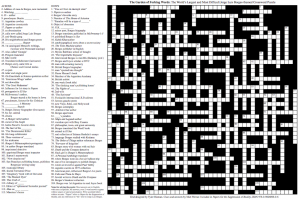 1952 map of Buenos Aires (It's a large, 32MB JPEG file)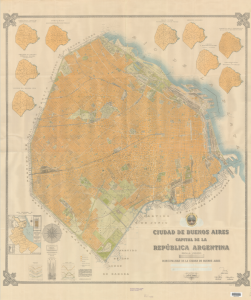 "Jorge Luis Borges has a posse" street art (PNG image)